Bahrain: More than 4,000 underprivileged Bahraini families will receive financial assistance as part of a charity group's Ramadan campaign.
The Bahrain Red Crescent Society (BRCS) has set aside BD110,000 for the project, which covers families in all four governorates, and is seeking additional support from private companies and individuals.
Its director-general Mubarak Al Hadi told the GDN that the society will start distributing the money from Sunday.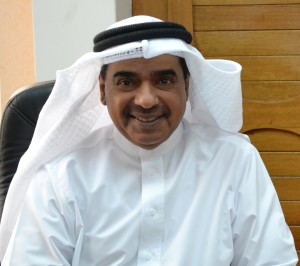 "The BCRS has been doing this project since the establishment of the society in the 70s, which is one of our key initiatives that spreads the message of love for fellow human beings during the holy month," said
Dr Al Hadi yesterday.
"We have shortlisted over 4,000 families from 73 areas in all four governorates in the country who applied for the cash assistance.
"We have set aside a budget of BD110,000 for the project, the money comes from donations and contributions.
"A social committee at the BRCS has been working on the applications that we receive throughout the year, and based on a set criteria we
have shortlisted the eligible families.
"We have listed the remaining applicants under the waiting list, who we hope to support with daily essential items.
"Our aim is to help everyone who knocks on our door and for this we need support from the society.
"The more support we get, the better we can assist the needy segment of the society.
"We urge all, including private companies, institutions, individuals and well-wishers, to come forward and support us so that we can together help the society's needy segment this Ramadan.
"We will start distributing the money from May 8 and hope to finish by May 23,
well ahead of Ramadan."
Dr Al Hadi also urged members of the public to join the campaign.
"In Ramadan we all spend more time in prayers and all sermons that we hear remind us of our commitment to the society," he added.
"We are blessed with what we need from God and the holy book tell us to help the poor, especially during the holy month and when all are fasting.
"We have a responsibility to our society, especially to the needy, and it is a good practice as it is a humanitarian act and good lesson to the younger generation to learn from."